Happy St. Patrick's Day, or as I like to say, a happy My Birthday to you!
Don't worry–I wrote this post in advance and am fully taking advantage of all the self-care I can muster for my birthday today. I am now one year shy of 30, which I assume means that I'll soon be flirty and thriving?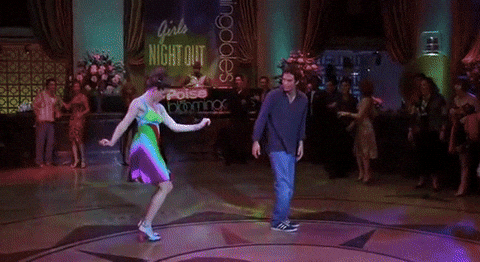 Actually, I'm getting married shortly after my 30th birthday, so probably not so much that first bit, unless you count flirting with my fiancé.
Anyway, February was a tough month with all the snow and cold temperatures. In spite of old Punxsutawney Phil seeing his shadow it seems like March brought a little springtime along with it, and the return of the sun always makes me feel just a little more optimistic.
To celebrate the oncoming solstice and my new blogging schedule with bi-weekly bonus content on Wednesdays, here's another rendition of Things I've Been Enjoying Lately.
1. Girl Scout Cookies
March is synonymous with Girl Scout Cookie season, a memory that dates back to my own days going door to door with my mom and my delivery form. I'm amazed at the options available to troops these days with online ordering, and never forget that time the nonprofit I worked for went viral and received donations in the form of 1000s of cookie orders.
My other Girl Scout cookie memory finds me sitting in the floor of my best friend (and maid of honor)'s childhood home, learning that the order form this year did not include my absolute favorite cookie: Upside-Downs, the delicious frosted oatmeal cookies.
As some childhood slights do, this one has always lingered with me and I think of it every year when anyone asks me to buy their cookies. I get a far off look in my eye and tell them about the kinds of cookies we sold back in my day… just kidding, I don't do that. I have social anxiety. I avoid eye contact and walk quickly past.
Anyway, I got my hands on some Trefoils and Tagalongs this year, so I've been enjoying those along with the heavy dose of nostalgia they always bring.
2. Morning Walks
Admittedly, I take a walk every single morning. Dog ownership, am I right?
But did I enjoy bundling up in a billion layers to walk our puppy on the cold, snowy days? Maybe sometimes, but you bet I complained about it.
Now that the weather is getting warmer here in PA, I'm leaving just a little earlier for my morning walk with Azula so I can savor some outdoor time and sunshine. It has been a glorious way to start my day.
3. Blueberry muffins
Not too long ago I wrote this article about how I couldn't stop thinking about this memory of sitting on a bench in Salem, Massachusetts, eating a blueberry muffin.
While I can't really travel back to Salem right now (thanks, pandemic) I realized I could try to make some delicious jumbo blueberry muffins. Fate intervened and I saw someone recommend this recipe for blueberry muffins, which I immediately bought ingredients for. They are jumbo, delicious, and the closest I've come to bakery-level muffins at home. Naturally, I made a second batch already.
4. Breaking my reading slump
February was a bit of a low reading month for me, probably because I was cranking out essays and articles like nobody's business.
Thankfully, the return of sunshine and reading on the porch have me breaking out of my reading slump. It feels so good to be gripped by books again, and I tore through a few great reads this month.
5. David Sedaris' Masterclass
I'll confess I've been skeptical of Masterclass ever since it first entered my ears during a podcast. Something about the celebrity status of so many of the instructors made it seem gimmicky, somehow? Which is odd, since these people acquired their level of fame due to being masters of their given crafts, at least in part.
I finally broke down when I realized that David Sedaris and Roxane Gay, two of my writing heroes, have writing courses available on the site. This plus an interesting looking bread making class made the value proposition of a yearlong membership seem worthwhile, and so far, Sedaris' class has been an absolute delight.
So, that's what I've been up to lately. As the weather gets warmer, I look forward to even more time spent outdoors soaking in the sun.
What's been bringing you joy these last few weeks? Let me know in the comments!